The book you have been waiting for is finally in your possession! It is the last in the series and you have been anxiously anticipating how the story will wrap up!
Once you get started reading there is no stopping you. No distractions, no interruptions, just you devouring the last bits of the fictional world.
You reach the last page and it is just you with your feelings. Whether you loved the ending…
…Or hated it…
 Other people don't know the emotional rollercoaster you just went through.
As you set the book aside, you can't wait to read more about your favorite characters and their amazing world.
But it is at that moment that you realize you just read the last book. The series is over. Your characters, your friends really, have been through their last trials and adventures.
Nothing is left.
It is over. It is done.
On one hand, you are glad that the story you loved for several books has been completed. But on the other, your characters are gone. No more adventures.
People who haven't read they series don't understand. Those people aren't even real, they say. It is just a book, they say.
 But you know better. You can't stop thinking about them.
Eventually you start to accept that the amazing story is done. You are glad for yourself and for the characters, but still there is something missing.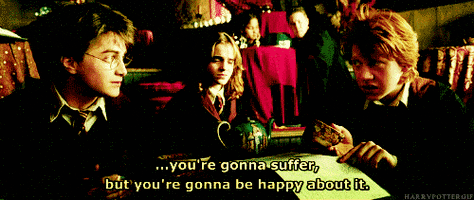 The only thing that can help is another trip to the bookstore where you pick up a new book, the start of a new series.
Once you finish the new story, you are hooked and the cycle starts all over again.
♥, Clare
And a special thanks to Sanne for the post idea 🙂